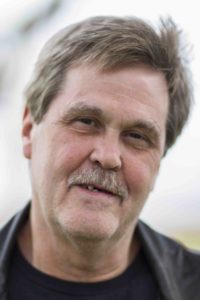 In two separate opinions issued on February 13, 2019 and February 20, 2019, Magistrate Judge Lisa Pupo Lenihan of the Western District of Pennsylvania denied motions to dismiss as to all defendants in KRMFL's lawsuit alleging that intentional constitutional violations by officers of multiple law enforcement agencies caused the wrongful prosecution, conviction, and quarter-century imprisonment of Kevin Siehl. The opinions will allow the lawsuit to proceed despite defendants' attempts to have the case thrown out.
The lawsuit alleges various counts of misconduct by law enforcement officials from the City of Johnstown Police Department, the Pennsylvania State Police, and the Cambria County District Attorney's Office. It alleges that the officials framed Mr. Siehl for the 1991 murder of his wife, Christine Siehl, by failing to disclose exculpatory evidence discovered mid-trial, in violation of the court's express order; issuing reports falsely alleging that key pieces of forensic evidence proved Mr. Siehl's guilt; refusing to submit evidence for DNA testing which would have proven Mr. Siehl's innocence; violating Mr. Siehl's confidential relationship with his attorneys and expert witnesses; and ignoring alternative suspects, including one who had previously threatened to kill Christine Siehl.
In their respective motions to dismiss, the defendants argued, among other things, that they were protected by various immunity defenses. As to a qualified immunity defense raised by the investigating officer defendants, Judge Lenihan concluded that, if Mr. Siehl's allegations prove true, "Defendants' conduct would constitute the violation of clearly established law that would have been apparent to reasonable police officers in 1991." For that reason, under well established federal law, qualified immunity does not shield the police officer defendants from suit.
Further, Judge Lenihan concluded that prosecutorial immunity does not shield the prosecutors Mr. Siehl has sued given his allegations that they acted outside of their prosecutorial role and violated court orders: "When a court order, by its terms, severely limits a prosecutor's discretion, the prosecutor's duty in the face of such an order is not to advocate, but to comply. The prosecutor's duties, at that point, become ministerial or administrative, rather than advocative."
Judge Lenihan's decision represents an important recognition that law enforcement officials can and must be held accountable for misconduct. Our client, Mr. Siehl, suffered the devastating consequences of abuses of law enforcement power.
Mr. Siehl is represented by all of the firm's partners: Jonathan H. Feinberg, David Rudovsky, Paul Messing, and Susan M. Lin.